Latest posts by Antonis Pavlou
(see all)
The new building strategy MMO from Goodgame Studios is available now on Android, iOS and browser! The shadow kings have begun building outposts and populating smartphones, tablets and the internet. "Shadow Kings", the new building strategy MMO (massively multiplayer online game) from the Hamburg-based developer, Goodgame Studios, is now available on iOS, Android and online. The game got off to a successful start, with over one million users registering for the game within the first week alone. The elaborate TV commercial, which launched in 16 countries at the same time as the game, certainly contributed to this success.
 Shadow Kings can be downloaded from Google Play and the App Store. A browser version, "Shadow Kings – Dark Ages", is also available.  You can play the game now for free. (*The browser and mobile versions are not compatible, so separate accounts are necessary to play both.)
"Shadow Kings was a double challenge for us. It is the first game that we have designed for mobile devices from the beginning, and it's also the first project we've released for browser and mobile platforms at the same time, so we are particularly proud of the successful launch," said a pleased Olliver Heins, Head of Games at Goodgame Studios. "We drew on all our combined experience for the development of the game and now we're excited to see how the world of Shadow Kings comes to life."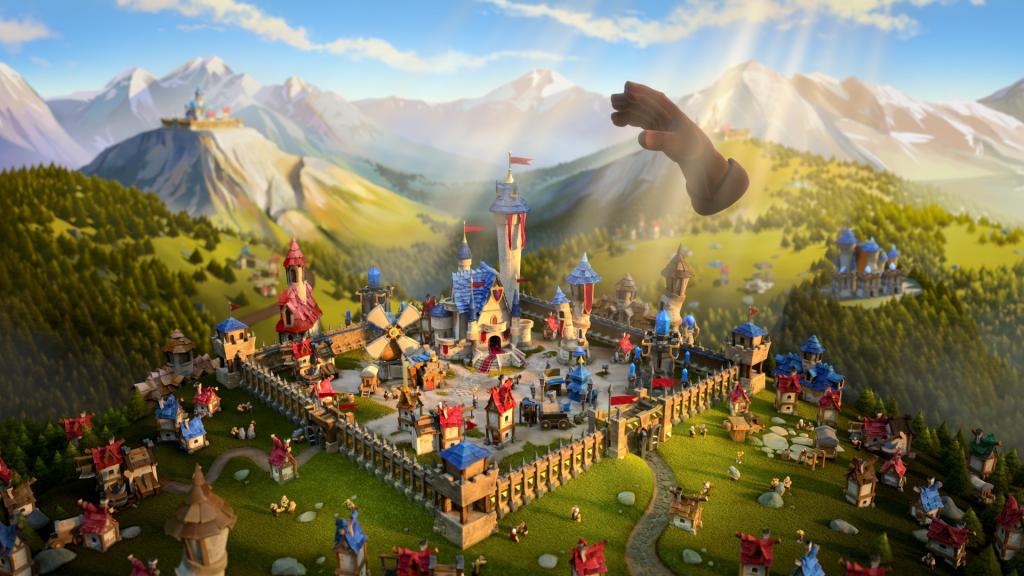 In the fantasy kingdom of Shadow Kings, men, elves and dwarves have lived together peacefully for generations. But an army of orcs, goblins and trolls threatens to ruin upon these peaceful people. The game allows players to create their own cities in a vibrant world with beautiful graphics. The first challenge is to produce resources and work on building up their settlement. To withstand the dark powers, players can raise an army, conquer enemy outposts and fight epic battles. Playing together in alliances and navigating complex diplomatic possibilities demand strategic skill, while regular events and new content ensure lasting enjoyment.
About Goodgame Studios
Goodgame Studios was founded in June 2009 in Hamburg. The company, which develops and publishes online and mobile games, has since grown to comprise more than 900 staff.  Over 210 million registered users worldwide play their social games online. This rapid growth has been recognized with numerous awards, including Entrepreneur of the Year 2011. The game Goodgame Empire received both the "European Games Award" and the "BÄM! Award" in 2012. Goodgame Studios won three "MMO of the Year 2013" Audience Awards in the categories  "Best Portal", "Best Strategy Browser MMO" and "Best Casual Browser MMO".