Latest posts by Antonis Pavlou
(see all)
A new server has started in OGame, so its the time to visit a new Galaxy! Previously undisturbed galaxies can be colonised on server Deimos now!
Don't miss this opportunity to show your abilities:
Targeted resource excavation: construct a stable infrastructure to withstand all crises.
A powerful fleet: become the feared opponent in galaxies far away.
Far-sighted research: advance technologically and become the first person to terraform.
Daring expeditions: brave all dangers and explore undiscovered regions in space.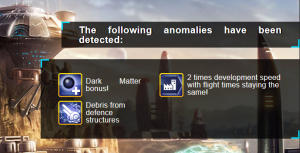 The following anomalies have been detected:
Dark Matter bonus!
Debris from defence structures
2 times development speed with flight times staying the same!