Latest posts by Antonis Pavlou
(see all)
Darkorbit Reloaded Game Review (Updated 2021)
Bigpoint are known as one of the most successful developers of MMORPG browser games and have a list of successful titles. DarkOrbit is one of those and as you can tell by the name it is set in space. Read the Dark Orbit review below and judge by yourself.
This will definitely be a pull for those of you that love sci-fi based games that do not have equipment capable of running some of the more GPU intensive off the shelf titles.
It is a free to play game and involves what you would expect from this genre. Players are tasked with first selecting one of three mining corporations to represent at the start. You and your fellow faction members will then be against each of the other two in a three way battle for supremacy.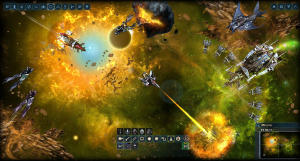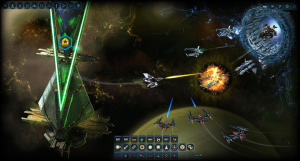 Players start off with a tutorial that teaches you the basics from flying your spaceship, mining for resources, and battling the many NPC ships in order to receive resources and complete quests.
There are 28 maps in total with each having a portal system that allows you to travel to others. We strongly recommend staying on the first map as possible before venturing on. Just so that you can get to grips with the game and feel comfortable with what you are doing.
In-game currency
There are two main currencies in the game, Uridium and the hard-to-get credits. Uridium is found everywhere but credits are few and far between unless you are willing to buy them for real cash. For this reason, it is highly advisable to avoid using your credits as much as possible in the early stages and just build them up.
The combat aspect of the game is better than what it is in similar games of this ilk. It is all done in real-time and you have to select a target to fire at using either your rockets or lasers. You are also able to fly around which enables you to have more strategy in your battles.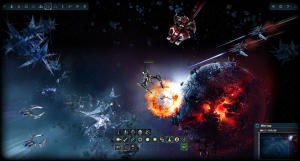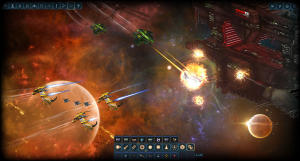 You can of course upgrade your weapons and the ammo that fires from them, giving you the ability to deal even more damage the further you progress. What you will find though is that the best guns and weapons will cost credits. So unless you are a paying player it may take some time for you to collect enough.
You can also purchase new ships, upgrade shields and engines in the hanger tab on your screen at any time.
The majority of the maps are open PvP which means you could be attacked at any time whilst you can similarly attack anyone yourself. The battles are high in entertainment but you need to get yourself some friends as quickly as possible. This is in order that you never fly out too far alone.
Trailer
Is Darkorbit still worth playing?
One great part of the game is the monthly free for all battle where the last player standing wins $10,000. Though to qualify to take part you have to collect jackpot points throughout the month to be able to spend them on an entry.
All in all, Dark Orbit is one of the better games to be found in a niche that has been done countless times. There is a huge market for this genre though, so it really is understandable. Definitely worth a try if intergalactic warfare is your thing. Especially with that $10k on offer each and every month of the year.
Pros of DarkObit
[checklist]
Open PvP
Free To Play
Intense Battles
[/checklist]
Cons of DarkOrbit

[badlist]
Lacking Customization Options
Credits Are Hard To Find
Far From Unique
[/badlist]